A more sophisticated successor to NASA's Hubble Space Telescope won't launch until at least May 2020 to allow for additional testing and fix production errors in a project that will require more money from Congress.
The $8 billion James Webb Space Telescope is designed to peer even further back into time than the Hubble, probing the earliest dawn of the universe, the formation of stars and phenomena too distant to explore with current technology. The Webb, now two years behind its original launch date, sports a 6.5-meter (21.3-foot) primary mirror. That's almost triple the size of the one on the Hubble, which has thrilled scientists with its discoveries and provided a steady stream of breathtaking images of the cosmos since launching 28 years ago.
The Webb is undergoing final assembly, including the integration of its massive sun shield, by contractor Northrop Grumman Corp in Redondo Beach, California. The telescope has run into several problems, including tears in the sun shield and the use of a chemical that accidentally damaged some seals. Some parts had to be redesigned, according to the National Aeronautics and Space Administration. "We have one shot to get this right before going into space," said Thomas Zurbuchen, associate administrator of NASA's science mission directorate. "Failure is not an option."
Hubble Trouble
The Hubble launched with an embarrassing error that rendered its mirror virtually useless. It took three years for NASA to fit the telescope with new cameras to correct for the mistake. The Webb's shield is roughly the size of a tennis court, and will keep the Webb's mirrors and instruments protected from the sun and allow them to operate at temperatures down to minus 388 degrees Fahrenheit (minus 223 degrees Celsius). The telescope and its science payload still need to be integrated with the shield and flight avionics, power system and solar panels.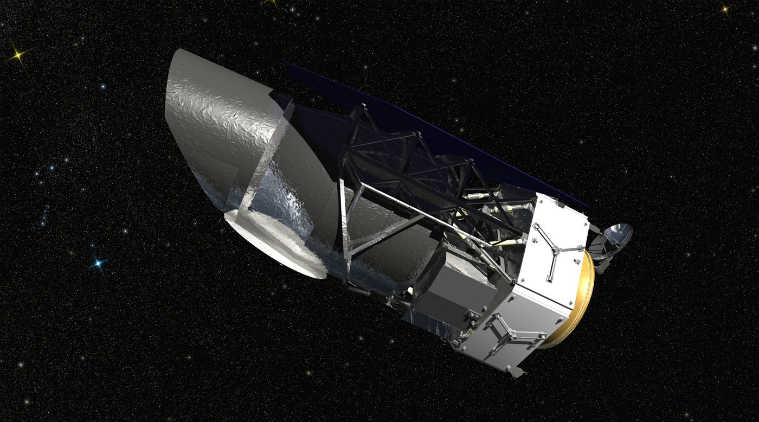 The Hubble launched 28 years ago, with an embarrassing error that rendered its mirror virtually useless. (File Photo)
The Webb originally was scheduled to launch this year, before work delays caused NASA to postpone to spring 2019. The agency is 70 percent confident that the telescope now will be ready for action in May 2020, Zurbuchen said on a conference call with reporters. Northrop Grumman said in a statement that it "remains steadfast in its commitment to NASA and ensuring successful integration, launch and deployment."
Budget Buster
The latest delay will put the Webb above an $8 billion budget limit set by Congress, forcing NASA to request additional funds. It isn't yet known how much extra money will be needed, Acting Administrator Robert Lightfoot Jr told reporters. The agency this summer will report to Congress on the project's costs and progress, he said. The Webb is named for NASA's administrator from 1961-1968, who helped create the Mercury and Apollo programs. The telescope will be launched aboard an Ariane 5 rocket from French Guiana.
Read More